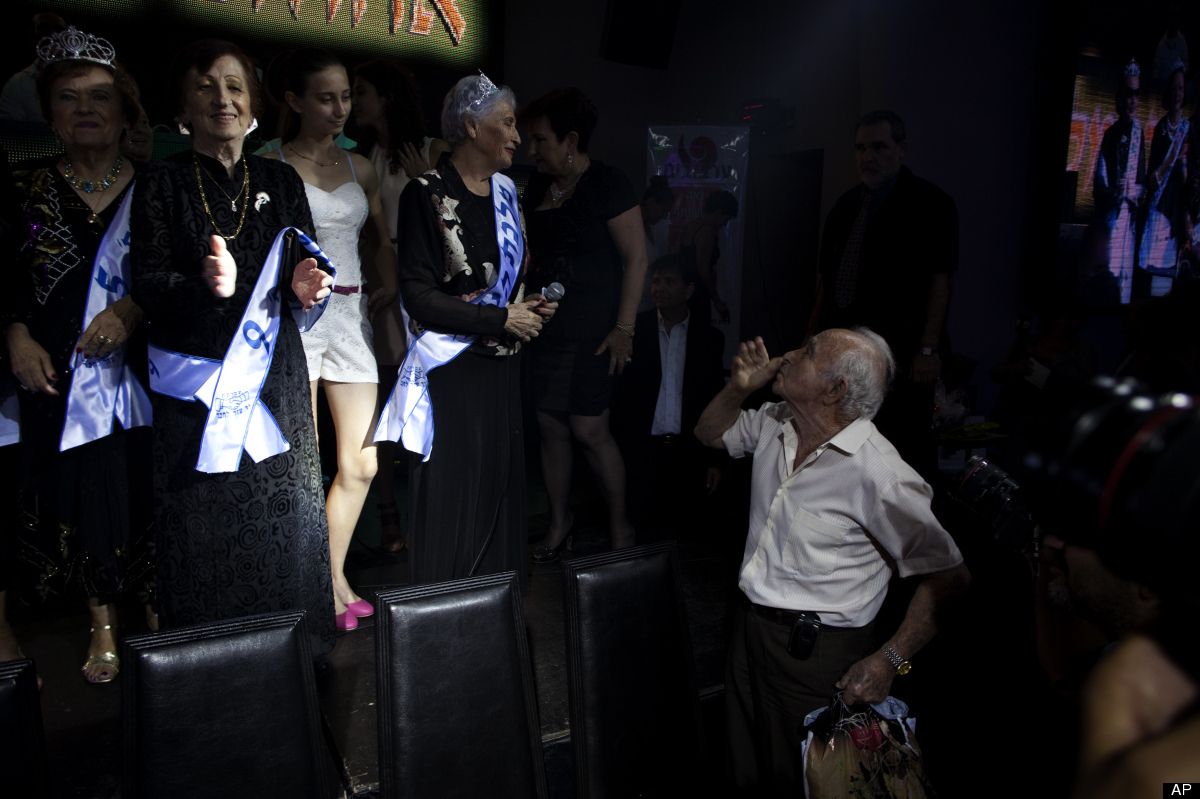 "There she is… Ms. Holocaust Surviv- whoa." The very sound of the phrase "Ms. Holocaust Survivor" grates the ears and sounds like part of some Sarah Silverman sketch. My own feelings about pageants is that they are ridiculous, sexist and generally degrade the participants. Still, this is one I might actually attend and that it had the opposite effect. The New York Times covers as does AP.  79 year old Hava Heskowitz won.
Hosted by Helping Hand, which aids survivors in Israel, the event drew hundreds of participants, a couple MK's, a fair amount of criticism and a lot of press attention.  Given what we know about survivors, and what we in our worst nightmares can't even begin to imagine about their experiences, it would seem that a "Ms. Holocaust Survivor" Pageant would be the ultimate in bad taste, the punchline to a gallows humor joke.
In spite of this, there is something sweet about the story of "Ms. Holocaust Survivor" that carries a redeeming quality, the championing of the human spirit over evil.  It seems to have been a celebration of these women in their 70's and 80's, and a positive one at that. No blazing lights and cameras broadcasting the affair, no lurid swimsuit segment, no Little Miss Sunshine moments.
The contest was judged in part on how these women told their story and how they've rebuilt their lives in the years since. That's a great way to celebrate womanhood, survival, and at their advanced age, a life-affirming show of grace in the face of the fate they avoided so many years ago and the one looming around the corner.
Mr. Sabag said the 14 contestants were selected from 500 applicants; many of the finalists live in Bayit Cham, a complex in this seaside city where 100 survivors live.
Several were reluctant participants. "I pushed her," Moshe Lahis said of his wife of 62 years, Bracha, who is 82. "In her age — even before — she is a beauty, inside and outside." Ms. Lahis took second place.
On Thursday afternoon, professional hairdressers and makeup artists donated their services to help the women primp. Heli Ben-David, runner-up in 1979's Miss Israel contest, spent the last two weeks teaching them how to prance.
In a week following the arrest of Yad Vashem's defacers, in a society with 200,000 survivors and in constant fear of another Shoah, the event strikes a counterpoint to the conventional doom and gloom view of the Holocaust.  Rather than exploit, the pageant seems to have been a demonstration of poise, strength and survival.  Discuss.