Do you need a last-minute $375 menorah?
Here is a list of five places unlikely to sell menorahs, but do anyway.
5.) Artful Home's "Modern Menorah." Price: $290. Not my cup of tea, but at least it's modern:
4.) Unica Home's artfully named "Cement Candlesticks." Simply a steal at $120. The "cubes can be rearranged," but I think the way it's currently arranged could make for an interesting eighth night:
3.) The MoMA Store's "Flexus Menorah." You can find it under the ever-useful category Living>Candlelight. However, as MoMA customer Knit-Picker sez: "3 stars. This is a Hannukia, not a Menorah." I dont' think I'm pretentious enough to call it that quite yet, though, myself. $125.
2.) Crate & Barrel's "Tovah Menorah." Sounds like a good menorah. $32.95.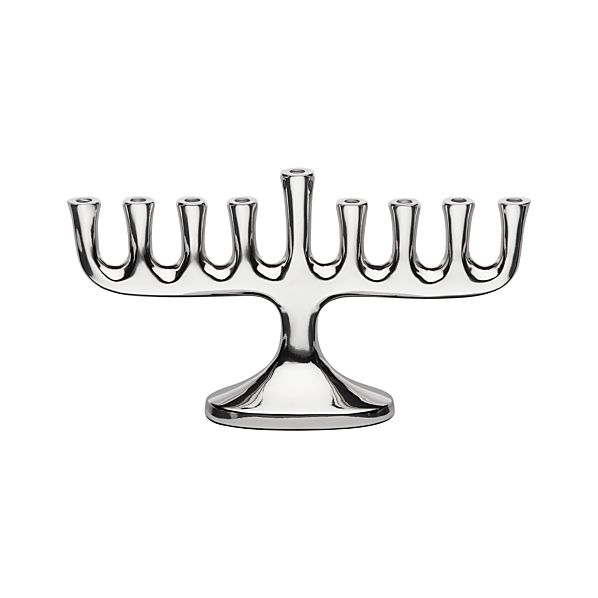 1.) Toys R Us's "Mini Menorah Set," for those (like me) who aren't above using birthday candles. $7.99. Candles may or may not be included.


My vote for the most expensive menorah: This one from the Jewish Museum, $375.
For those of us who are just too busy, here's an online menorah.
And of course, for those of us who just can't seem to remember if today is a Jewish holiday, this is for you.